Embracing Seasonal Decorating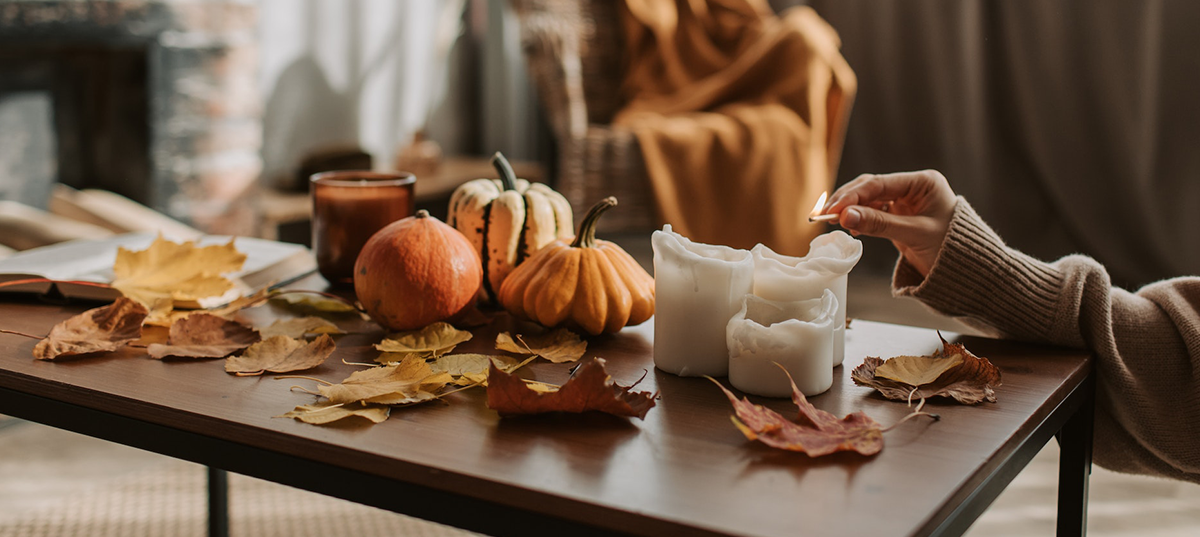 August 2023
As the seasons change, so too can the atmosphere in your VIDA apartment or townhome. Embracing seasonal decorating allows you to breathe new life into your place and avoid décor boredom. By changing out small aspects of your décor to reflect the unique characteristics of each season, you can transform your apartment or townhome into a cozy retreat that evolves throughout the year.
Keep in mind that seasonal decorating doesn't require a complete redo of your decor each time the seasons change. Simple changes, like updating decorative accents, rearranging furniture, or switching out throw pillows and blankets can make a significant impact. Additionally, consider incorporating pieces that transition well between seasons, allowing you to adapt easily as the year unfolds.
Since we're approaching fall, that's a good place to start. Fall welcomes warm and earthy tones that reflect the changing leaves. Incorporate rich hues such as deep oranges, browns, and golden yellows. Use natural elements like pumpkins, gourds, and fall foliage to bring a touch of the outside beauty inside. Swap out lightweight linens for cozy blankets and textured pillows that invite you to snuggle up during chilly evenings.
Winter calls for creating a warm and inviting space that contrasts with the cold weather outside. Bring in soft blankets and plush cushions to make your apartment or townhome feel like a cozy sanctuary. Add accessories like twinkling fairy lights, pinecones, and candles to add a touch of magic. Incorporate deep reds, emerald greens, and metallic accents to evoke a sense of luxury and holiday cheer.
Spring brings a fresh start, and your apartment or townhome should mirror that rejuvenating spirit. Swap out the heavy textiles and accents for the light and airy ones. Add touches of greenery with potted plants and fresh flower arrangements. Soft pastel colors, like mint or blush, can also infuse a sense of freshness. Consider changing throw pillows, tablecloths, or wall art to reflect the season's vibrancy.
Summer is all about embracing the sunshine and the great outdoors. Create a beachy vibe by using seashells, woven baskets, and nautical decor. Use lightweight and breathable fabrics for your bedding. Add pops of bold colors, like turquoise or coral, to energize the atmosphere.
At VIDA, we love it when our residents turn their apartment or townhome into a true home with décor that reflects who they are. We think taking pride in your place and making it beautiful is a form of self-care and self-love. We've worked hard to create a variety of floor plans, finishes, and sizes to that there's a place for everyone here. If you'd like to learn more about us, our amenities, and even take a few 3D tours, just visit the apartments and townhomes page of our website.