VIP Program Spotlight: ROAM Café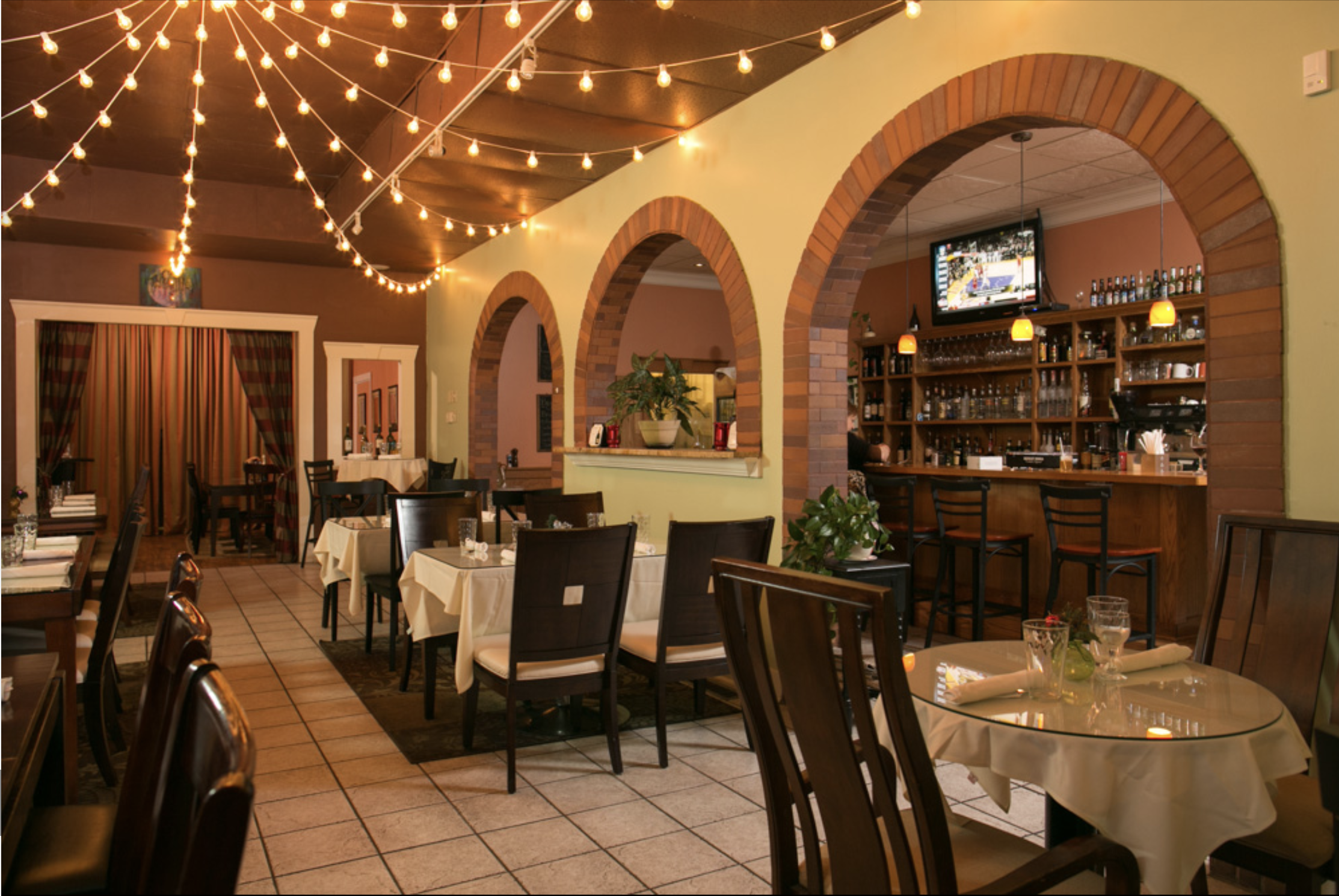 Eat, drink, and roam with this full-service restaurant and bar, located in the heart of the Park Avenue Neighborhood. Just a few minutes from Vida and open seven days a week, Roam Café serves drinks, lunch, dinner, desserts, and Sunday brunch. Weekly specials include Belgian beer-battered Haddock on Friday evenings, slow roasted and hand-cut Angus Reserve prime rib on Saturday nights, and delicious a la carte brunch items and $2 mimosas on Sunday.
Start out with an order of their warm pretzels served with mustard or cheese dipping sauces or try their Buffalo chicken thighs, baked and fried then topped with house-made Buffalo sauce and crumbled bleu cheese. Follow up that tasty appetizer with a creamy soup, fresh salad, specialty sandwich, or traditional entrée. The Café also serves artisan pizzas – try the Bella, made with baby bella mushrooms in an oregano asiago oil, with caramelized onions and shredded mozzarella, or the Roam pizza, made with red sauce, sausage, pepperoni, mushroom, mozzarella, and pepperoncini. Enjoy the outdoor patio seating on a sunny day and happy hour is 3-6pm Monday-Thursday.
Roam Café is currently serving food and beverages via takeout and free delivery only. Menu items are available from 11:30am-9pm daily and they encourage prepayment by credit card to allow for contact-free delivery and curbside pickup. Alcohol is available for sale with food orders and gift certificates are also available for purchase (over the phone or in person).
Special Offer for Vida Residents
As members of our VIP program, Vida residents receive 10% off their orders at ROAM Café. Call 585-360-4165 or text 585-739-3739 to place an order. View their full menu online.