Pet-Friendly Fabrics for Your Apartment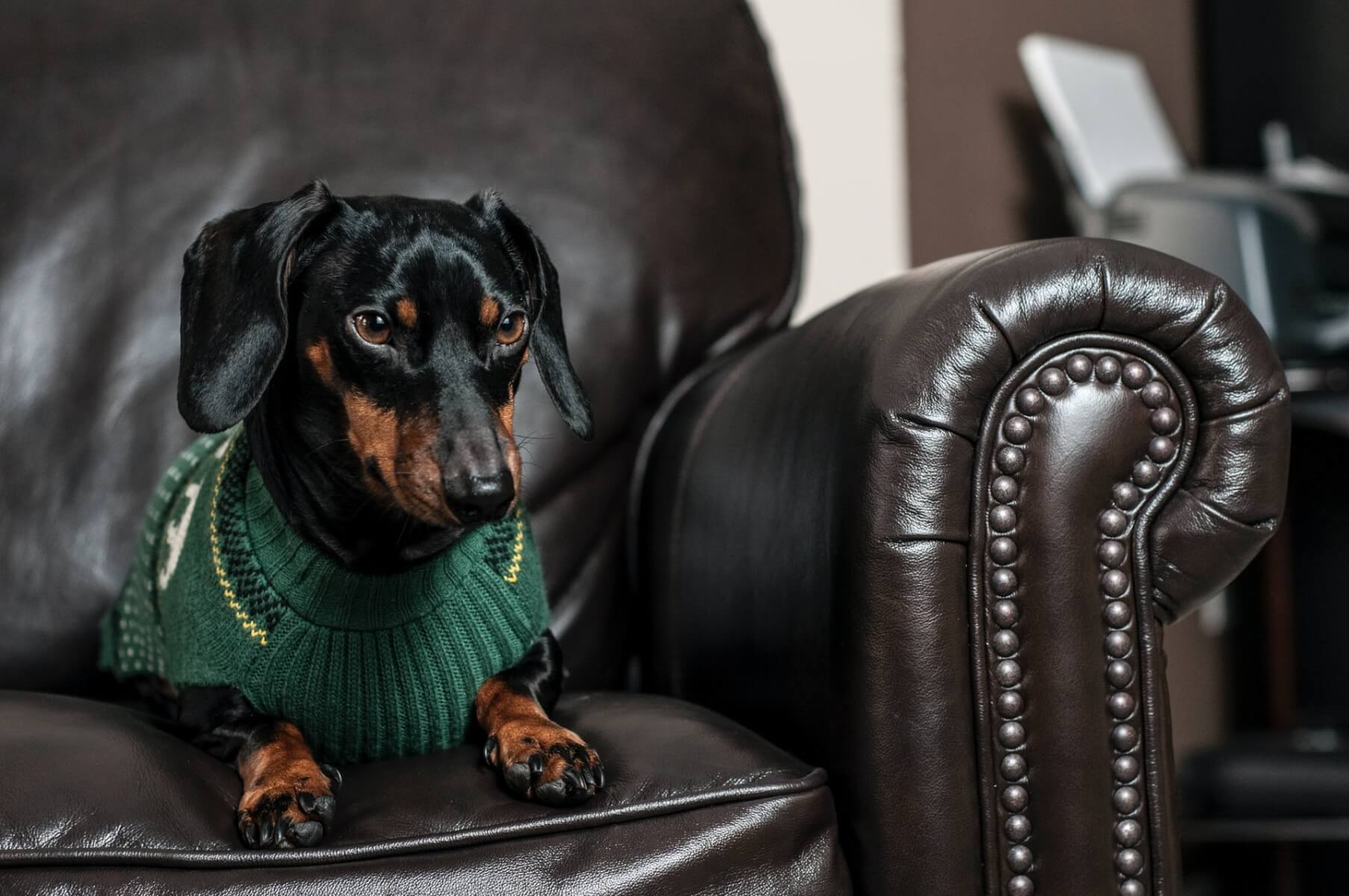 November 2020
At VIDA, we love dogs and cats. That's why we're pet-friendly. But everyone who's ever had a pet knows they can be tough on furniture. Scratches, strange odors, and hair you just can't vacuum up are a few common challenges. To keep your apartment or townhome looking it's best, consider these pet-friendly fabrics when planning your decor.
Leather
It might be surprising to hear that leather is pet-friendly, but it's actually one of the best choices for furniture. It won't hold onto pet hair or odors the way woven fabrics do. It also resists minor damage. Scratches are the biggest concern. But if you keep your pet's nails trimmed, as you should, it will never be an issue.
Microfiber
Synthetic microfiber is another great choice. It won't hold onto pet hair like natural woven fabrics can. You can quickly remove hair with a dry microfiber cloth, pet sponge, lint brush, or tape. It also stands up well to everyday wear, and dirt or stains can easily be removed with a damp cloth or fabric cleaner.
Canvass Slipcovers
Canvass is a durable, tightly-knit fabric that stands up well to pets. Compared to the cost of replacing your furniture, purchasing slipcovers made of canvas is an inexpensive and practical solution. If they get dirty or stained, you can easily remove them, treat stains and throw them in the washing machine.
Outdoor Fabrics
You may not think of outdoor fabrics when it comes to indoor furniture, but they are worth considering. The comfort and look of outdoor fabrics has improved dramatically over time. In some cases, you won't even be able to tell the difference. And if they're meant to withstand bad weather, they can certainly hold up to a dog or two.
If don't have pets and are thinking of getting one, contact the leasing office at 585-400-8432 or info@vidarochester.com to find out more about our pet-friendly policies.