Moving During the Coronavirus Pandemic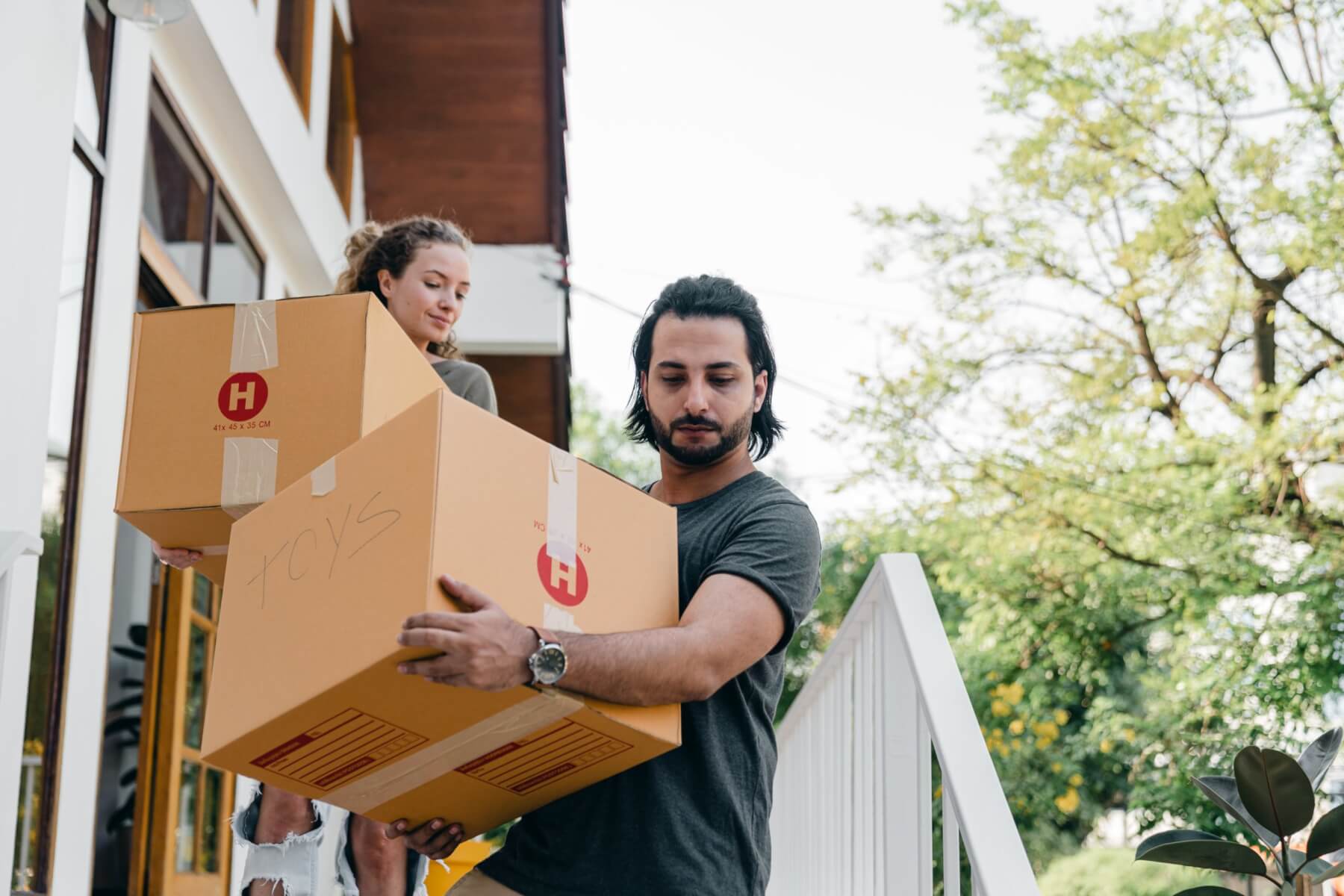 August 2020
Moving can be stressful in and of itself. Insert a global pandemic and add another level of stress and logistics to the mix. If you're planning to move in the near future, things may look a little different than the last time you relocated. Here are some tips and ideas on how to prepare for moving during the coronavirus pandemic.
Preparing For Your Move
The actual process of moving looks pretty similar to the way it was before Covid-19, but without the help of friends and family in exchange for pizza, and with an extra supply of hand sanitizer, soap, and paper towels. Putting a detailed moving plan in place is even more important now as following guidelines, practicing social distancing, and sanitizing, all take extra time and energy. Start putting your plan into place as soon as your impending move is official to leave yourself enough time to pack and get answers to any questions you may have.
Using a Moving Company
If you plan to use a moving company, you'll likely want to get estimates from at least two companies and secure a reservation as soon as possible. Some moving companies were already doing virtual and online estimates before the pandemic, but now others are offering these options, in addition to masked, in-home estimates. On top of a change in the way estimates are done, moving companies have put other safety protocols like masks, gloves, social distancing, and frequent sanitization of trucks and equipment into place. Be sure to ask what safety protocols a potential mover follows. If they have none, you might want to consider other providers.
Cleaning Out Your Current Space
During quarantine, many of us have realized that we don't actually need or use a lot of the stuff we own. A move is a great opportunity to purge. Start going through your possessions as early as possible, making piles for what gets thrown out, donated, and sold. Many donation centers have limited drop-off windows and some require an appointment. Posting belongings for sale online takes time to put together and coordinate safely. While you're cleaning out and purging unwanted items, take the opportunity to sanitize your belongings and the space they formerly occupied.
Packing Up
To get a head start on packing materials, ask neighbors, friends, and family to save their boxes and bubble wrap for you. You'll also want an abundance of packing tape and markers for labeling boxes. If you plan to purchase boxes and other moving supplies, try to buy everything at once and avoid multiple trips to the store. Finish packing at least 24 hours ahead of time so that boxes sit out untouched at least a day before movers or any other help arrive. Be sure to check in with your new landlord in the weeks and days leading up to the move to ensure that you're aware of any protocols and precautions in place for moving day.