Maximizing Floor Space in an Apartment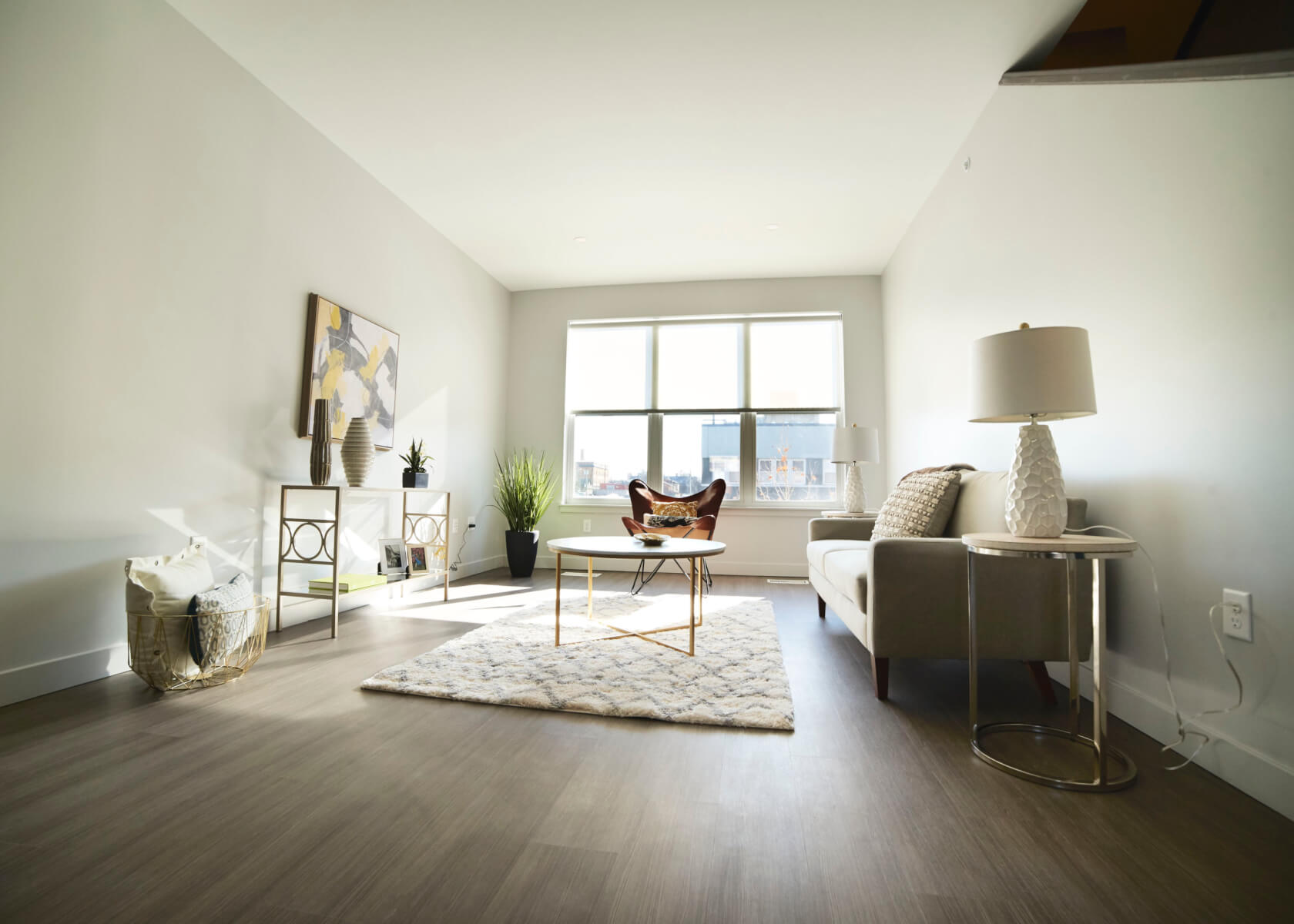 Fall in love with a floor plan and then wake up one day and realize you can barely see your floors anymore? Every inch of space counts in an apartment. Find your floors again by taking advantage of vertical storage, smaller furniture, and implementing space-saving strategies for everything from living spaces to closets. Check out these ideas for maximizing floor space in an apartment.
Go Vertical
To keep floor space clear and open, go vertical and use wall space whenever possible. Put up wall organizers that look more like artwork and use floating furniture for storage. Create a workspace with a variety of wall cubes, baskets, and caddies to hold books and office supplies. Use hooks for more than just outerwear; hang headphones and charging cords on them to keep them from getting tangled and stepped on. Add a narrow floor-to-ceiling bookcase to get items up off the floor.
Go Horizontal

If you've utilized all the wall space already, go horizontal and around. Install a series of ledges and shelves that function as more than just displays for artwork and décor. Put ledge and display shelves above windows and just below the ceiling to capitalize on empty space. These often unused spaces are perfect for storing books and other reading materials.
Go High
Identify other unused nooks and crannies in your apartment where you can go high. In closets, for instance, open up floor space by installing storage hooks above the inside of the closet door. This is prime real estate for holding seasonal bags, purses, and coats. If there are unused spots in closets, add corner shelves to store folded sweaters or a basket filled with seasonal accessories. The idea is to keep any items that may pile up off the floor.
Go Low

A classic strategy for maximizing floor space is to go low, using storage baskets and boxes that comfortably fit under the bed. Once you've run out of space there, decorative boxes are great functional storage to stack under tables or nightstands where you can see them.
Go Double

Give your furniture double duty; find the pieces that fit best in your space and that also act as storage. Benches, ottomans, and cubes are creative furniture pieces for small spaces with storage shelves underneath, or with lids that lift for storage. Go double with cocktail and coffee tables with lifting tops that increase your storage and floor space.
Go Small

The idea here is to make your space appear larger and more open than it may actually be. This primarily works with one main piece of furniture in each room and other smaller pieces that stylistically and functionally fit into the space. Consider small dining tables with leaves that fold down to conserve space. Make use of corners with corner desks, tables, and storage units. Add in slim upholstered pieces and tables in main living spaces.