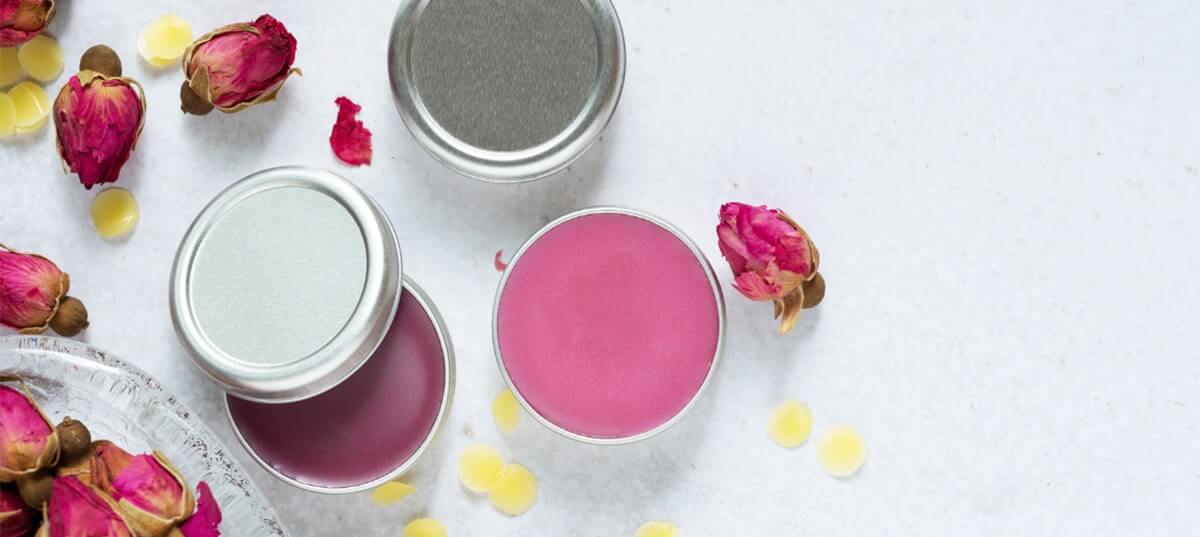 February 2022
Surviving winter in Rochester means having lots of lip balm on hand. Making your own is easy and uses just a few ingredients. And if you like to improvise, you can add extra elements to make all kinds of variations. If you're happy with the results, you can even package your lip balm in small tins and share it with friends.
What You'll Need
The best part about making your lip balm is that many of the ingredients can be found at local craft and grocery stores. To begin with, you'll need to purchase beeswax pellets. While this recipe works well for tubes or pots because of the firmness, you can decrease the amount of beeswax by 1/3 and add a splash of liquid oil for a softer and glossier lip balm. The next ingredient you'll need to pick up is shea butter. Shea butter is known for its nourishing vitamin content, making it a great for lip balms. Additionally, make sure you pick up some coconut, almond, or grapeseed oil, which is good for removing dead skin cells and moisturizing lips. To add flavor, look no further than essential oils. Just make sure the essential oils you choose are edible! Peppermint, vanilla, lavender, and citrus are popular flavors for lip balms. Last but not least, use old lipstick as a color tint for your balm.
Instructions
In a microwave-safe bowl, combine 3 tbsp. of beeswax pellets, 2 tbsp. of shea butter, and 4 tbsp. liquid oil (coconut, almond, or grapeseed oil), stirring after each 30-second heating cycle. Ensure the bowl is not covered during heating to avoid condensation from negatively affecting your balm. The mixing bowl may be very hot, so use care when handling.
Next, add the essential oil or flavoring oil to the mixing bowl. You should use about 10-20 drops to ensure the ideal flavor.
Lastly, pour your lip balm into pots or tubes and allow them to cool before using. If you need more time to distribute your balm in containers or tubes, try microwaving your mixing bowl for 30 seconds to prevent the mixture from cooling. Typically, it is recommended to wait 30 minutes before applying your homemade lip balm.
Hopefully we've inspired you to take some time for yourself and make lip balm for you and your friends. You won't regret it!