Hot Decorating Trends for 2021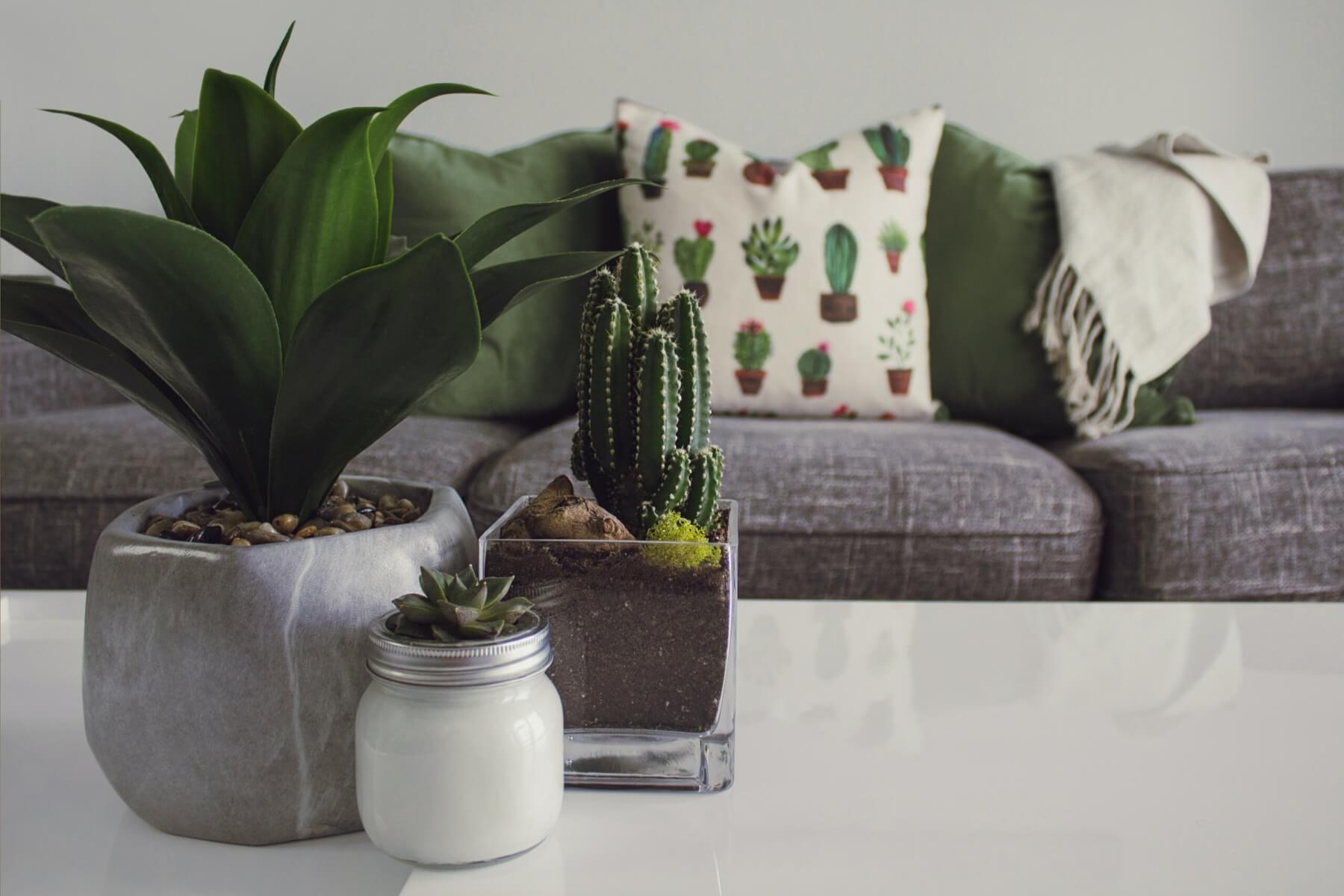 December 2020
You probably spent much of 2020 in your apartment. And that means you probably got a little sick of your decor. Well if redecorating is in your future, here's what top designers are saying will be 2021's hottest trends.
Comfortable and Traditional Furniture
Comfort and tradition became a big focus for people in 2020, and that's going to continue in 2021. Designers believe that the old-school, Pottery Barn vibe, which was popular in the '90s, will be making a comeback. Since people are spending more time at home than ever before, they are looking to add layers of functional comfort to their space. Overstuffed furniture, softer curves, and traditional styles you count on always looking the same provide comfort and support during these uncertain times. Look for furniture that have a comfortable look and feel – something you can really curl up on and binge-watch TV or read a good book.
Plenty of Plants
2020 seems like the year that many of us went back to the basics; baking our own bread and caring for houseplants. Designers seem to think that these habits will continue to grow in 2021, especially when it comes to indoor plants. Some well-placed greenery can brighten your space and clean the air you breathe. Bring a little Zen and nature indoors by adding some easy to care for houseplants, like Peace Lilies, Bamboo Palms, or Aloe plants to your living space.
Natural and Sustainable Look
Longing to enjoy more nature and embrace a more natural and sustainable look in their own space, people are now choosing softer and earthier materials for their décor, like cane, jute, leather, ceramic, and other organic fibers. You might layer a wool rug atop a larger jute rug, and add a cane or rattan chair to the space. If you, like many of us, are looking at the environmental impact of your purchases, look for materials that are certified sustainable by their manufacturers to ensure that you're buying  pieces that you believe in.
'80s Revival
Although comfort and tradition are slated to be hot in 2021, the modern look of the '80s will be popular again as well. Angular shapes, glass and stone materials, and Art Deco all scream '80s décor. Just as antiques are a bargain, furniture and décor from the 1980s have become less expensive and easier to find on secondhand marketplaces. If you're into this style, look for items like a glass dining table with a chrome or marble base and incorporate lacquer, glass, and marble via accent pieces.