Grandmillennial Style: What is It?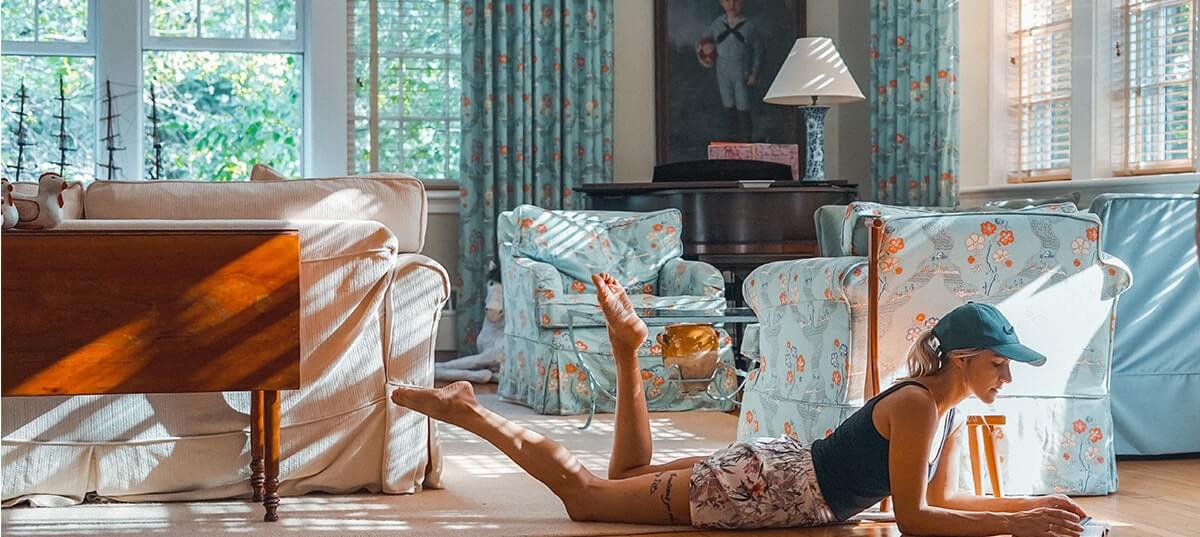 March 2022
You may have heard the term "granny-chic," which is probably a more accurate descriptor for grandmillennial style. Either way, it's a new décor trend that isn't going away anytime soon. It borrows elements and patterns you probably saw in your grandparents' house but adds a modern spin. Here are a few ways you can incorporate grandmillennial style into your apartment or townhouse.
Brown wood furniture
The grandmillennial style makes use of darker brown wood furniture. It usually features walnut and cherry wood furniture. Think about adding a vintage piece of furniture from your parents' or grandparents' home, or go thrift store shopping with your friends to find a gently-used bargain.
Bold Prints
Bold prints are a staple of the grandmillennial style. This is where you can really add some personality to your space. You'll typically see classic prints like toile, chintz, and plaid featured heavily on curtains, upholstery, and wall coverings. Consider updating your drapes, or if that's too bold, adding some fun pillows.
Embellishments
Hear us out on this one. Grandmillennial style is all about embellishments. Ruffles, pleats, and fringe are back in vogue. And if these elements don't appeal to you at first, implement them gradually. Chance are,  you'll fall in love over time and add more embellishments. One easy way to incorporate this into your space is by adding tassel pulls to your furniture.
Wicker Accents
Grandmillennial style is about mixing different textures, including wicker. Consider adding a wicker stool or side table to your space.
Vintage China Patterns
In the past, couples would select a formal china pattern to place on their wedding registry. Nowadays, many couples choose to go the more practical route and choose an everyday dinner wear set. However, vintage china patterns are coming back, so feel free to use your parent's or grandparent's set. You can also visit flea markets or consignment shops sets to find pieces.
Blue & White Chinoiserie
The blue and white porcelain chinoiserie vase is a trendy décor item. Make a day out of searching for one at a local thrift store, or you can order one to give that vintage look.
While many elements of this style look old fashioned, the key is to use these pieces moderately and incorporate them with your current décor.