Does Your Dog Need a Harness?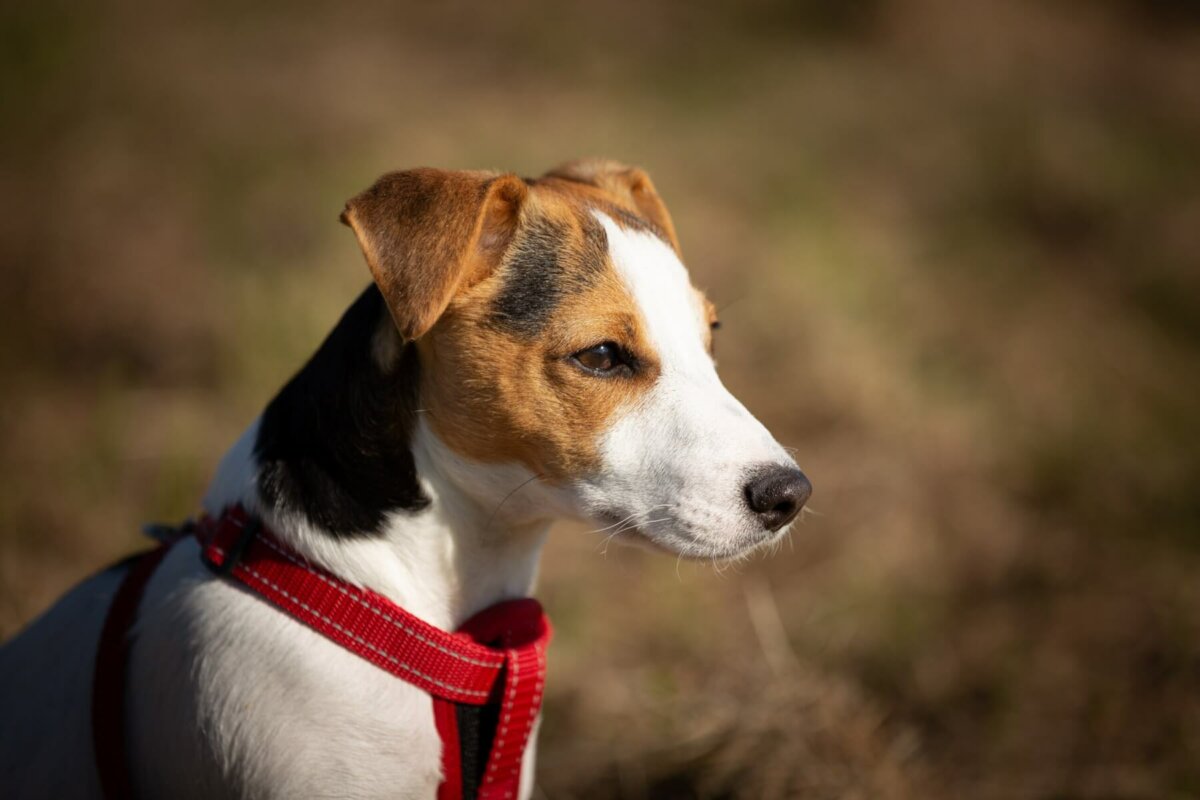 October 2020
As soon as you got your dog, you probably got them a collar. They're a great way to keep your dog's ID on them at all times. But depending on your dog's behavior, a collar can also cause injuries to their head, neck, and trachea. For the safety and comfort of your dog, it's worth considering using a harness.
Benefits of Using a Harness:
For large or strong dogs, a harness makes them easier to control.
For small dogs, a harness disperses pressure over a larger area of the body, which helps avoid head and neck injuries.
For elderly dogs needing help standing up, a harness allows you to gently assist them.
For dog training, a harness provides greater control over your dog and helps avoid their leash getting tangled.
If you decide to use a harness with your dog, you may find yourself overwhelmed by the choices. There are four basic types of harnesses. The one you choose should be based on your dog's size and temperament.
Back-Clip Harness
The most basic type of harness, this has a metal ring sewn into the fabric at the back of the harness where the dog's leash attaches. These make it less likely that your dog will get tangled in its leash. However, if your dog likes to pull this won't discourage that. Since the force applied is in opposite direction of the dogs forward motion, these actually make pulling problems worse in some dogs.
Front-Clip Harness
The design is similar to a back-clip harness, except the leash attaches at your dog's chest. This discourages your dog from pulling instinct pulling on its leash. The downside is that if you don't carry the leash high enough, your dog can easily get it tangled between their legs.
Dual-Clip Harness
These give the most flexibility, allowing you to clip a leash to the front or back of the harness. While that flexibility makes them seem like the natural choice, they also tend to be both bulkier and more expensive than other harnesses.
Step-In Harness
These are great for small dogs, or those that dislike having a harness put over their head. The harness has no clips. You just lay it flat on the ground, have your dog step into it, and then pull up the side straps and buckle them together where your leash connects.
Pets at VIDA
At VIDA, we're pet-friendly because we believe pets help enrich people's lives; improving both their physical and emotional well-being. If you are thinking about getting a pet, please contact the leasing office (585-400-8432 or email) for more information on our pet policy.