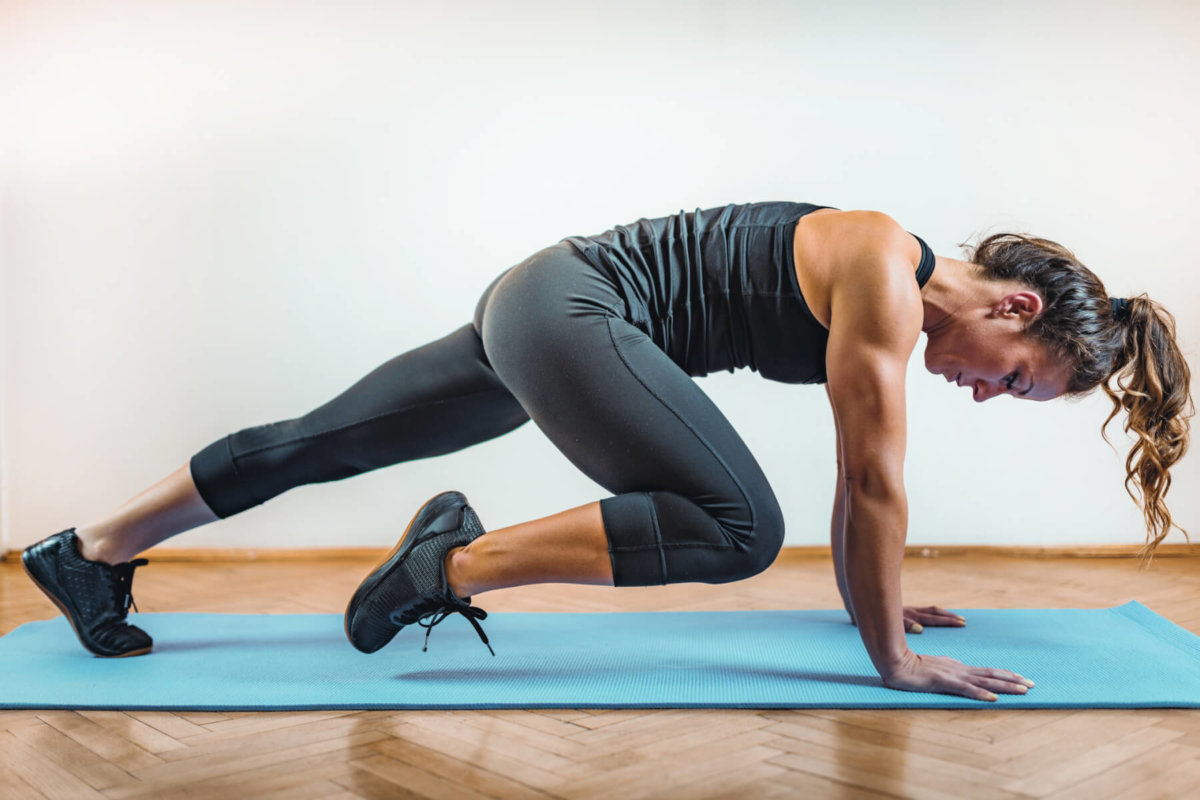 It's difficult to stay fit, healthy, and strong when you're social distancing inside your apartment or townhome. Gyms, studios, and fitness centers are shut down and you're forced to think creatively when it comes to staying motivated and maintaining your routine. Whether you plan to subscribe to virtual fitness classes, follow free celebrity workouts on Instagram, work out online with a trainer via Zoom, or create your own workout, you can still stay fit. Get moving with these tips for residents of apartment and townhome communities.
Invest in Equipment That Fits Your Space
When you live in an apartment, every inch of space matters. Look for pieces of equipment that don't take up a lot of room. For example, add a pull-up bar to a door frame with no additional space required. Other space savers include resistance bands, exercise balls, and mini-ellipticals. They can all be stored away after you finish using them. If you're streaming workouts on your TV or laptop, keep some floor space open or easily clearable.
Incorporate Your Space into Your Workouts
You can also create a workout by using different surfaces in your apartment to create resistance. Pick a wall in your apartment and do wall sits to strengthen your legs and core muscles. Use your floor, and a yoga mat, for a wide variety of exercises, including mountain climbers, burpees, planks, and crunches. With just a few feet of open space you can add in some good, old-fashioned workout staples like squats and lunges. And if you live in a multi-story complex, there are always flights of stairs that can be used to squeeze a little extra fitness into your regular routine.
Select Low Impact Options

While your neighbors may admire your commitment to staying fit, they probably don't want to hear you stomping, marching, or jumping on their ceiling at all hours of the day and night. If you have neighbors below you, research some low impact workouts to minimize the disturbance. This may include some added resistance or additional reps of a particular exercise to build up a slow burn and tone your muscles.
Find Outdoor Areas For Variety
Take advantage of sunny days and fresh air for your workouts, while getting a much-needed change of scenery. Adding some variety to your routine will help keep you motivated and get you out in the world, soaking up nature's beauty. Walk with weights, find a trail to hike, or go for a run near the water. Outdoor cardio also pairs well with an audio book or podcast, and you can track your steps and mileage to hit your activity goals.